Creations of Hunter R
Ricky Lam - known to his fans as Hunter R is a renowned customiser from Hong Kong. He has been building up his custom figures collection for more than a decade and we would recommend that you check out his collection in
figurerealm
and/or the thread in
fwoosh
. Besides the usual 'kitbashed' customs, there are original sculpts.
From his collection, it is of little surprise to see which character influences his work. He deliberately worked on Spawn figures that was not very well received in its original form and transformed them into a style that he felt the figure should be best reflected.
Ricky has previously participated in a figure show in Taiwan so it is with delight that he is back and sharing with us a selection of his favourite work.
We knew Ricky has been engaged by a US toy company to do paint master work in the past and we hope to be able to see more of his works in other toy companies' projects.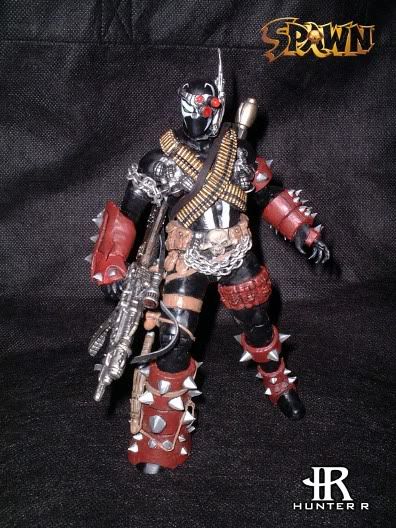 'Commando Spawn 3' using Spawn 4 from Series 12 as the base figure.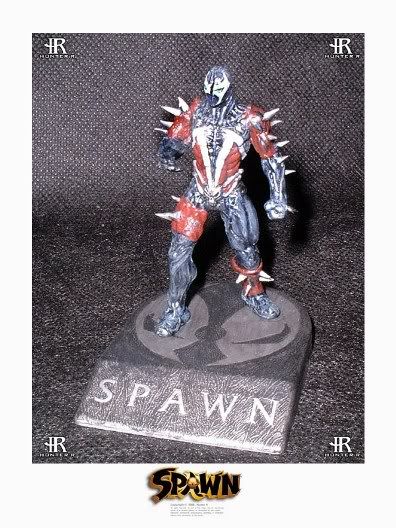 A painted Spawn based on the Movie Spawn Promotion Figure
An original sculpt with Curse of the Spawn from Series 8 as the inspiration.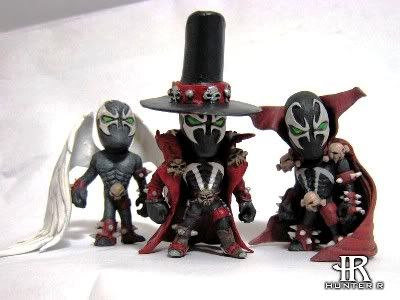 Miniature Collection
1) Chibi Spawn
2) Chibi WOR Spawn
3) Chibi Gunslinger Spawn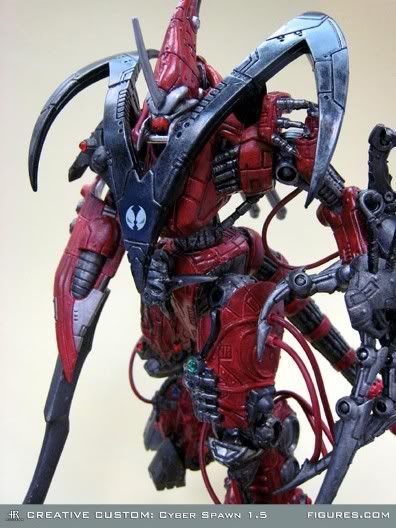 CYBER SPAWN v1.5
There is a very good link to this custom in
Figures.com
.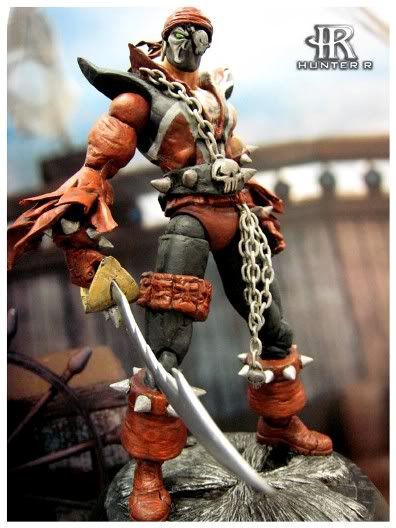 PIRATE SPAWN
View more images in
Statue Form
and
TNI Cool Custom of the Week
.
MANGA SPAWN v1.5
NYX THE SHE-SPAWN
And she appeared in
TNI Cool Custom of the Week
.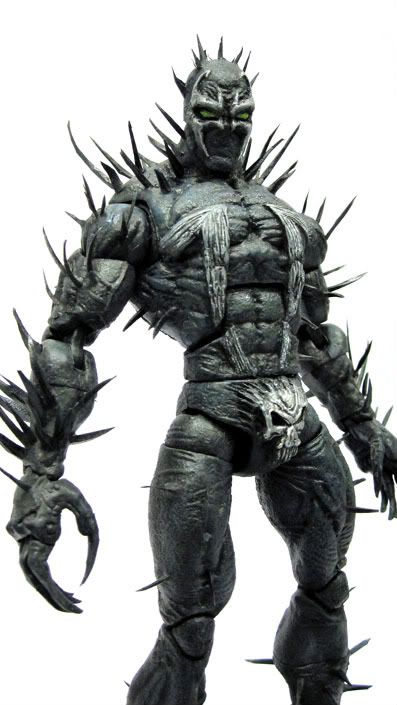 JIM DOWNING SPAWN
This is really quite a favourite among many readers including a huge fan who kept asking for a commissioned duplicate.
A Chronology
of the making of this figure is revealed.
SPAWN: HOCKEY PLAYER
Here are the links to this lovely custom:
The Making of this Project
The Finished Product
TNI Cool Custom of the Week
SPAWN V: ALTERNATE HEAD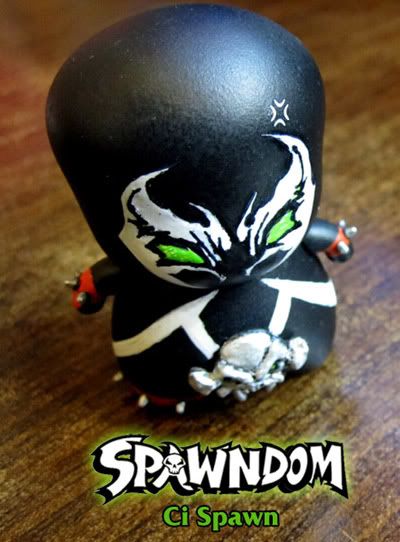 REPAINTING PROJECT:
Ci SPAWN
More images here:
Base and Repaint
OMEGA SPAWN v1.5
All the images are contained in
Omega Spawn v1.5
.
SPAWN IRON MASK
The Making of Spawn Iron Mask
The Complete Spawn Iron Mask
The Norse Hellspawn
The Powered Exo-Skeleton Spawn
Spawn - Movie-Accurate Version
Jonboy Spawn