Definition of Knock-Off: "cheap copy of goods; an inexpensive, sometimes illegal copy of a piece of well-known or popular merchandise".
Well, that's the definition from MSN Encarta but the truth is that, over the years, some knockoffs can be more expensive than the real things.
This is Part 1 of collection of knock-off figures, concentrating on illegal copy that are direct imitation of existing figures.
Knockoff of Spawn figures was at its peak in the late 1990s. This is due to the influence of the movie and quite a lot of variations appeared.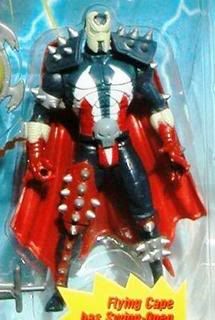 The Alternate Universe Series 7 collection bought from a Hong Kong's collector. A series of figures that were produced under Series 7's Crutch cards. And when did the Series 7 official version appeared? 1997 of course! This is a very fertile year for copycats.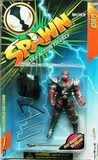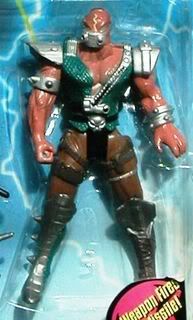 Nuclear Spawn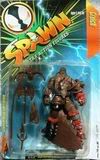 Viking Spawn
As with the Multipack, this alternative Series 7 contained the peripheral characters of the Spawn universe - Superpatriot and Mangler.
These two figures are available for trade
.
And what started this influx of knockoff Spawn figures? The movie of course. McFarlane should really stop procrastinating about Spawn the Movie II. The first movie spawned a great deal of interest and pirates were abundant as seen in this Movie Spawn found by Dawid Kocyba in Poland. The card used is that of 'Burnt Spawn' and the weapons are grey instead of black.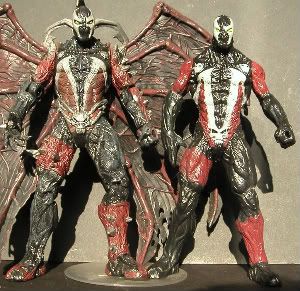 A loose copy of the above bootleg but with different paint application - bootleg got variant! He is standing on the left next to Attack Spawn. And who found this figure for me? Dawid of course.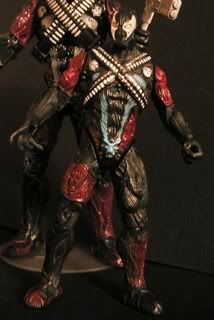 And yet another bootleg from Dawid - kamske polske. This time it is a Movie Spawn with blue "M" on the suit, re-moulded and thus smaller.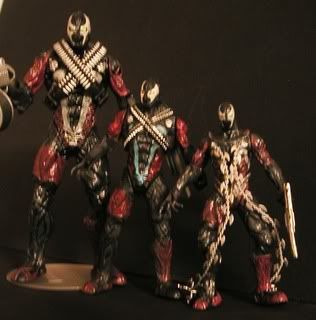 You can see his size here. The knock-off is in the middle between the Spawn from the Movie Series and Spawn from the Movie Playset.
Poland seems to be the haven for Movie Spawns :) Dawid managed to obtain another copy, in this instance that of a Movie Burnt Spawn. My gratitude to Dorothea for tolerating my intrusion on Dawid's time.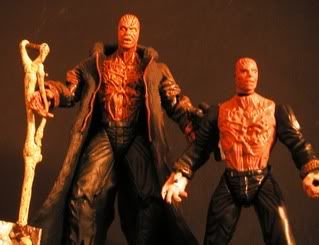 He is pictured standing next to the real thing.
Piracy is really hit and miss. This copy of the bust was a disaster, I got it at SGD10 (about US$6)from a retailer in Singapore who is only too eager to get rid of his stock.
Spawn 7 is arguably one of the most copied Spawn figure - mostly by hobbyists but here is one of those factory knockoff and it is still pretty widespread in the auction site in its country of origin. Surely you can tell him apart from the real thing?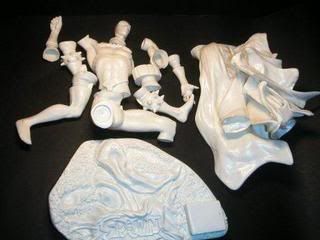 The first official Spawn figure: Spawn the Model Kit is recasted in Thailand and still widely available in eBay.
The smaller Thai remade is on the right of the second pic. Both kits, the official and unofficial versions are painted by Xenomorph.
The Joe Madeira's Collection
Joe Madeira has kindly provide access to his collection to add to my limited collection. His images are credited. Do check out his
website
and
blog
.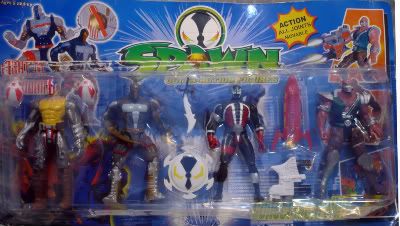 image courtesy of joe madeira
image courtesy of joe madeira
Above are two multipacks in Joe Madeira's collection. The top pic contains Spawn I and Nuclear Spawn while the bottom has Medieval Spawn I and Viking Spawn. Note that the shield of Medieval Spawn I is in the wrong pack.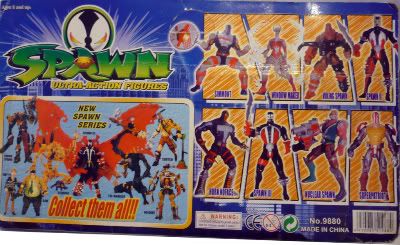 image courtesy of Joe Madeira
Bootleggers are usually pirates out to make a fast buck so accuracy is certainly never going to be their strong suit. On the back of the card, they described Spawn 1 as Spawn III probably due to the fact that active piracy starts with Series 7 in 1997 starring Spawn 3. Medieval Spawn meanwhile is named Spawn II. I don't care for the supporting characters but you would raise a chuckle when you found out that Widow Maker is now Window Maker and Redeemer is named as Horn Noface!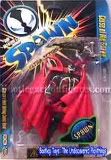 image courtesy of Joe Madeira
There is also a series of knockoff Spawn figures made on the Card of Series 8's Curse of the Spawn. And compared to Series 7, it contains a greater variety of Spawn figures. By now, you would realise that the figures are recycled from the original series 1 to 5. Above is that of Spawn 1.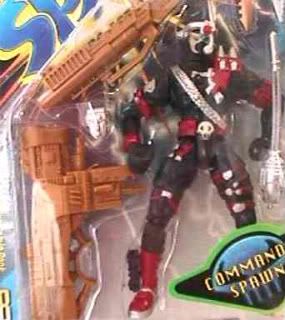 image courtesy of Joe Madeira
The gold gun version (Series 2 repaint) of Commando Spawn 1
image courtesy of Joe Madeira
Interestingly, the pirates followed up with a knockoff original of Medieval Spawn with a knockoff repaint. How apt.
image courtesy of Joe Madeira
Ninja Spawn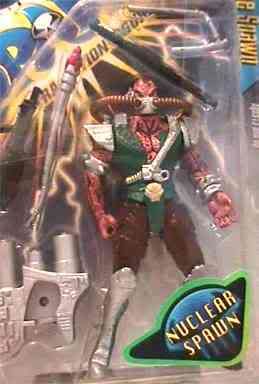 image courtesy of Joe Madeira
Nuclear Spawn appeared once again but with different paint application.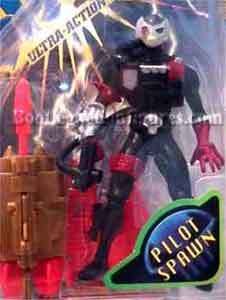 image courtesy of Joe Madeira
And finally, a very interesting looking Pilot Spawn.