This is the Spawn: Fear Not! diorama kit by Scott Fernsterer. A very large kit sculpted in 1995, the oldest Spawn garage kit yet.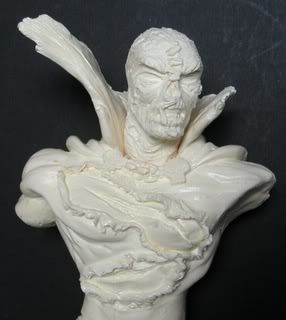 This kit found a new pro kit assembler and painter on 23.5.2008 and it was handed over to me a week later!
Jon who did it said that the walls and base have warped considerably. Despite that, the wall was fantastically repaired and painted.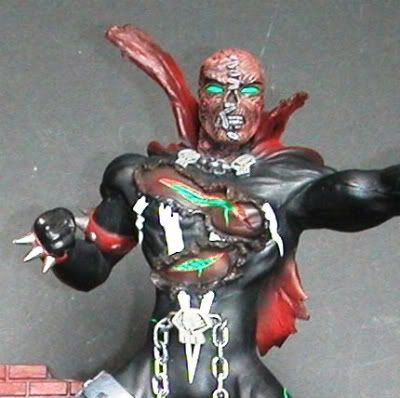 The "M" was not on the original figure but it was included by Jon.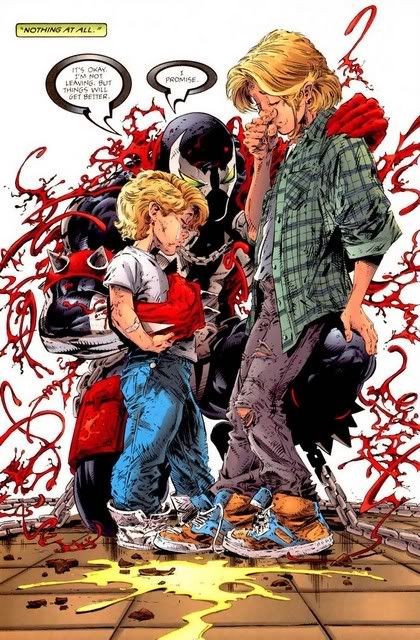 The inspiration for this kit is probably based on the story found in
Spawn #29
.