Below are original works by Raymond Ontoy from the Philippines.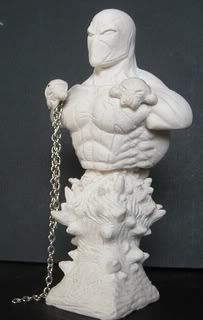 The bust plus the base measured 12.5cm or slightly more than 5". I first come across his work in deviantart in 2007 and was priviledged to see this figure literally rising from the ashes as he kept his readers abreast of the progress.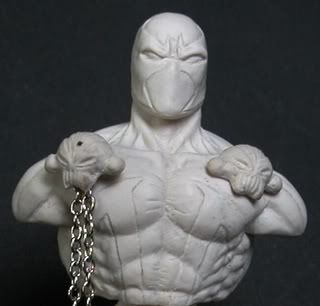 A few were made and painted but I preferred the unpainted version.
Mon take on Spawn in Armaggeddon. The piece that caught a lot of attention. Let's go on a 360 degree tour: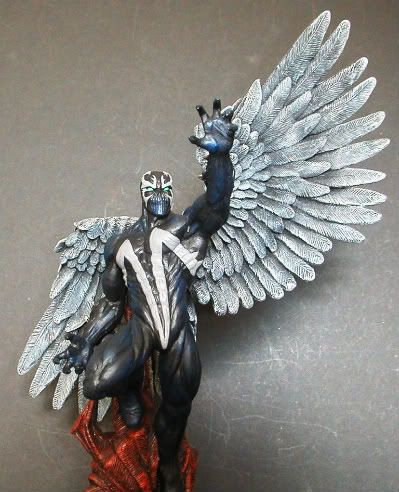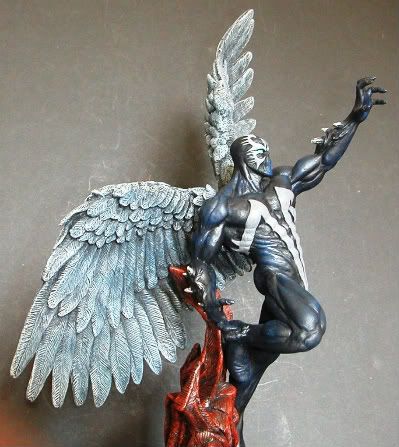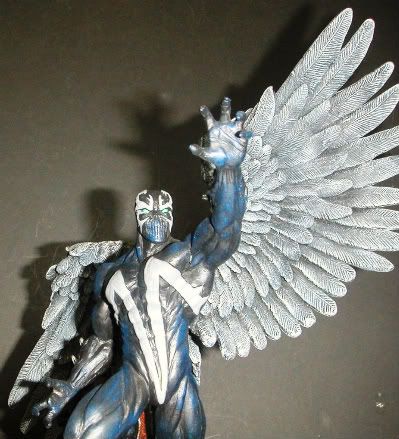 Inspired by the art found inside issue #2, Mon makes his third piece a celebration of the cape that is so much part and parcel of Spawn.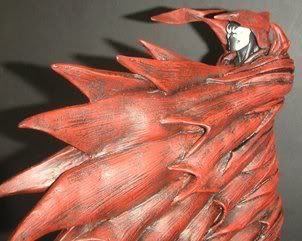 Like the image that inspires this piece, the figure is secondary while the cape floats majestically around him.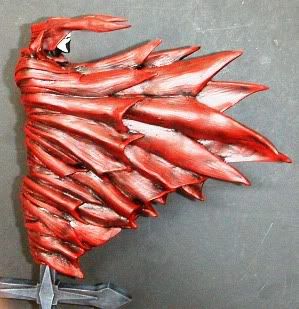 What I love best is the arch to the back of this figure, very well done. He is displayed in my office, garnering a lot of positive responses.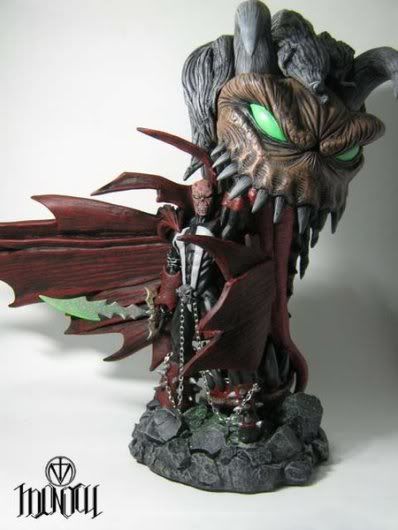 THE FOURTH FIGURE
is already out and a lot of his followers have already obtained their copy. He has reserved a copy for me and I can't wait to be back in the Philippines to collect it!