Spawn #122
Jan 2003
The Shadow Spawn of Al Simmons in his famous reclining pose.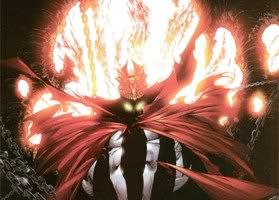 Spawn #123
Feb 2003
The crowning glory of the Shadow Spawn.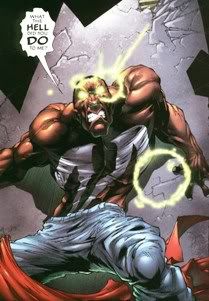 Spawn #124
Mar 2003
Continuing the storyarc of Spawn splitting into Human and Spawn.
Spawn #125
Apr 2003
Spawn dreaming that he is a 'normal' superhero. The quote by Wanda is priceless!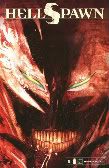 Hellspawn #16
Apr 2003
#16 marks the concluding issue of this alternate Spawn's story and also the ending of the remarkable 4-issue Hellworld storyarc by Steve Niles. In this storyarc, Spawn embraced the Beast known as Hel, the former lover of Malebolgia and was presented a nightmare utopia of a victorious Hell with Spawn as the ruler - a Hellworld. Instead of a one-dimensional nightmare, Spawn went through a multi-faceted experience, the nightmare of a world burning, the nightmare of him turning into a devil, the nightmare of rejection by Wanda (this is essentially the story picked up in the regular series - that of the facade of a happy marriage imagined by Al Simmons) and finally the nightmare he been through as a Hellspawn. He 'woke' up from this nightmare after he killed Hel and destroyed her world.
Hellspawn
concludes with a cinematic ending that would please most readers. Rejected by Wanda, he was picked up by Eden the suicide queen. And with Eden, there is a hint that promises both paradise and a new beginning.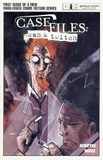 Case Files: Sam & Twitch #1
Jun 2003
The spinoff of a spinoff - a second release of
Sam & Twitch
titled
Case Files: Sam & Twitch
. This is written by Marc Andreyko and it lasted 25 issues. Spawn meanwhile makes only one appearance (see Nov 2003).
Youngblood: Genesis #1
Jul 2003
The maiden work of Arcade Comics, the fourth publishing company founded by Rob Liefeld. The story is plotted by Kurt Busiek back in 1993 as a story for
Youngblood: Year One
. A decade later, Liefeld got Brandon Thomas to script it and Chad and Eric Walker to illustrate it. Al Simmons appeared as one of the original Knightstrike team (see 1995 on
Operation: Knightstrike
) seen gunning down drug cartel members in Guatemala in page 9 (above image). There was no mention of his name until page 21 when Chapel mentioned Al as the person who watched the 'druggist' begged for mercy in page 8. The original plot by Busiek also includes Spawn in #3 but Liefeld mentioned that this is impossible after 1996. Anyway, #3 is a moot point considering that
Youngblood: Genesis
was discontinued after #2.
The legacy of
Youngblood: Genesis
is not about what an interesting and well-crafted story Busiek (plot) and Thomas (writer) did with it. Instead it is that of the quarrel between Rob Liefeld and Kurt Busiek. See
website: comicsmackdown
for more details. Liefeld is doing what a savvy marketer does, selling Busiek, the famous and award winning writer ahead of Thomas. This is not right and should never be condoned but it is in league of what an ordinary ad company would do (Mad Men the tv show, anyone?). And Busiek is doing what a civilized writer does, getting upset with the way his name is being thrown around. Never care about
Shattered Image
but the Confessor storyarc of
Astro City
ranks Busiek in my opinion as one of the best comicdom writer.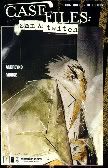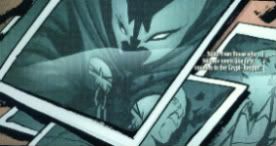 Case Files: Sam & Twitch #5
Nov 2003
Al Simmons the Spawn makes one grand appearance in this spinoff - in a photo lineup. 25 issues and only one spawn appearance, sigh.
Sam & Twitch #26
Nov 2003
There are much to be lamented about the ending of this wonderful series but at least Spawn makes some interesting appearances (three) as compared to the solitary appearance in
Case Files
.