No idea who is the sculptor but this bust was made together with Hellboy in Hong Kong and widely circulated in 2005.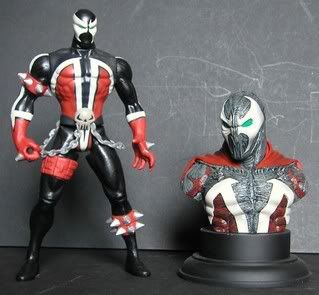 Size Comparison
Improvement was made - better base, cape and even a box. It is still circulating in China and is sold as an official "11th Anniversary Limited Edition"!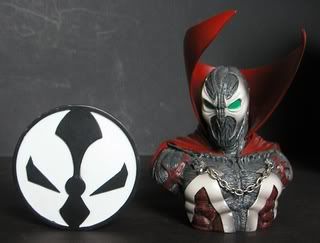 Bottom of the base reveals a Spawn logo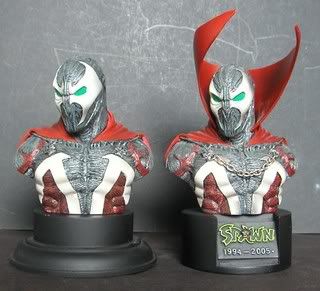 The 2 versions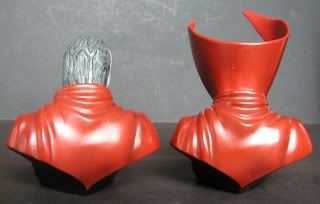 and from the back.