Part 2 of Knock Off Collection consists of figures that are made in the likeness but not exact replicas. They are nevertheless pirated, aka bootlegs, knockoffs...etc.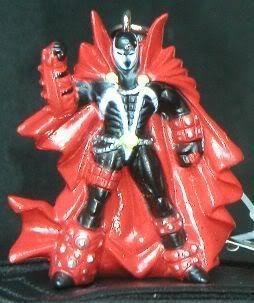 Gashapon keychain figures released in Japan. Unlike the Medieval Spawn, this figure was never released.
Medieval Spawn keychain is sold together with other supporting characters of the Spawn Universe.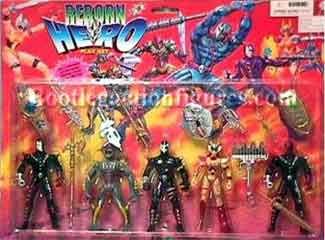 image courtesy of Joe Madeira

Titled Reborn Hero with figures that bears an uncanny resemblance to Spawn. For more pictures of Joe's bootlegs, check out
bootlegactionfigures
and his
blog
.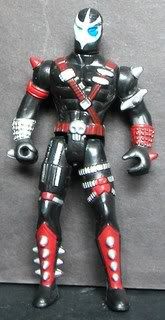 What I got is the figure in the centre of the card sent to me by Dawid Kocyba, a lovely friend from Poland. Reborn Hero is indeed a name most apt for Spawn. As a matter of fact, Spawn is translated in Chinese as 'Reborn Hero', so no prize for guessing where this knockoff figure is made!
'tablehead' from spawn message board posted this, giving us a better view of those reborn heroes and heroine.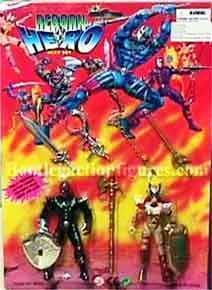 image courtesy of Joe Madeira
A 2-pack Reborn Hero card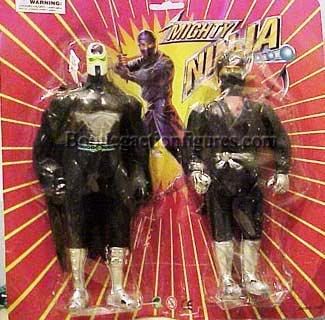 image courtesy of Joe Madeira
The card read Mighty Ninja but accompanying each Ninja is a figure wearing the Mask of Spawn. The first one is that of Medieval Spawn.
image courtesy of Joe Madeira
while this has that of Spawn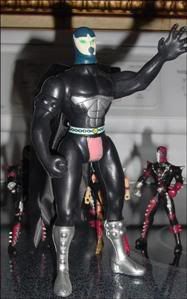 The variant to the mighty ninja! From 'tablehead'.
White Knob Windup (WKW) is a very popular collectible and has its own hardcore fan base. Introduced during the craze stirs up by the movie, the above in original paint was bought in Singapore.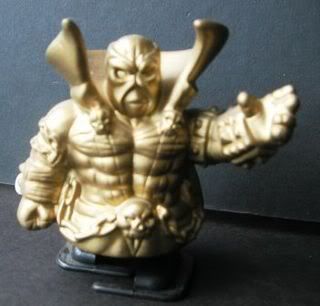 The gold repaint, from the US.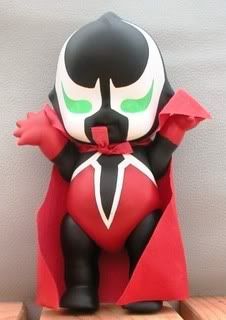 The Kewpie Doll Spawn bought through a Hong Kong collector is definitely one of my favourite. He is unofficial but he is rather tolerated as he is a promotional copy for a Spawn video game in Japan.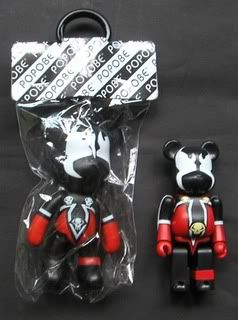 Popobe Bear is never far away when a Bearbrick figure is made and in this case, an imitation of Bearbrick Spawn appeared almost simultaneously.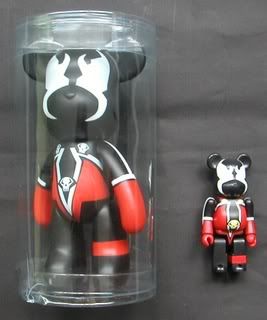 There is also the 200% Popobe.