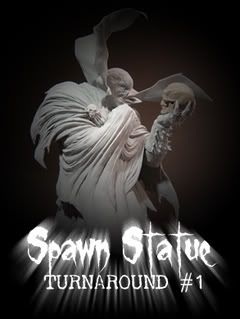 I first saw this figure in a site called deviantart in 2007, learned that he is Walter O'Neal in clubhouse. He called his statue Turnaround #1.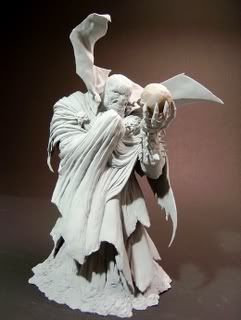 Joe who commissioned the piece, a very nice Canadian fellow, cast it into unpainted kits. He mentioned in garagekits.us that the first run is that of 18 kits. Might have a new run by now. His slogan "I Knew Him Well."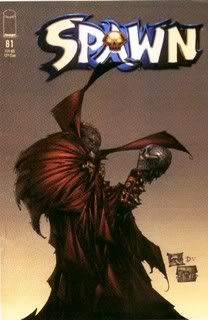 And he is based on the cover of
Spawn #81
.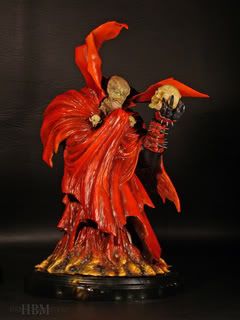 John Allred did the painting for his display.
The figure was heavy and costs a bomb to reach my part of the world.
This is the finished product from Xenomorph, more matty in paint finish - check out the details on the face and skull.