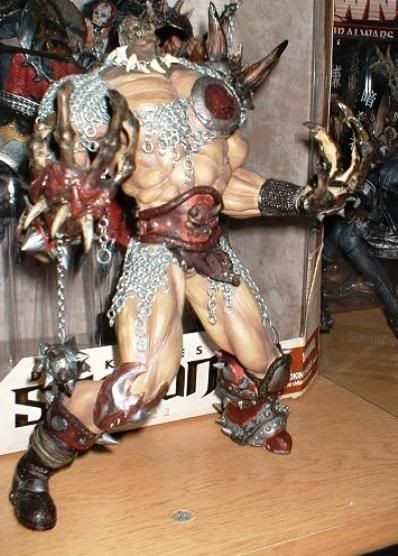 Dark Ages Spawn
Trex is a renowned Taiwanese sculptor with a fabulous blog -
diary of my creation
. In October 2002, he created this Dark Age Spawn inspired by Lord Covenant from
Spawn the Dark Ages
. Many "old-timers" I am sure would have seen this figure, so I hope this post and the images in
A Pictorial Guide to Dark Ages Spawn by Trex
(intensive) bring back wonderful memories of halcyon days.
PAW Spawn

This is a commissioned handled by Trex, spawnised from PAW! Milky Bliss Version manufactured by Coarse Toy. This is a 12" vinyl version. More images in
A Pictorial Guide to PAW Spawn by Trex
.
Dunny Spawn
Spawn commission by Trex is growing, wonderful news for us diehard fans. Check out his
The Making of Dunny Spawn by Trex
.